Keep Your Yoga Practice In The Nature & Transfer It To Environmental Action Everyday.
Arise your awareness and practice with senses.
Our innovated plant based material is sustainably sourced and BV® certified.

Sweat proof keep surface always dry.

Exact grip, extra cushion and more spacious support your posture while maintaining a solid connection to the ground.
10% Cotton | 15% Plant based material | 75%Rubber
Dimensions : 69cm x 188cm (27"x74"), 5.5mm (0.22")
Weight: 4.0kg (8lbs)
You can practice on either side.
An antimicrobial additive helps prevent mildew on the mat
Color may change over time.
Contains Latex: People with rubber or latex allergies should avoid contact with this mat as it contains natural rubber and may contain very few latex.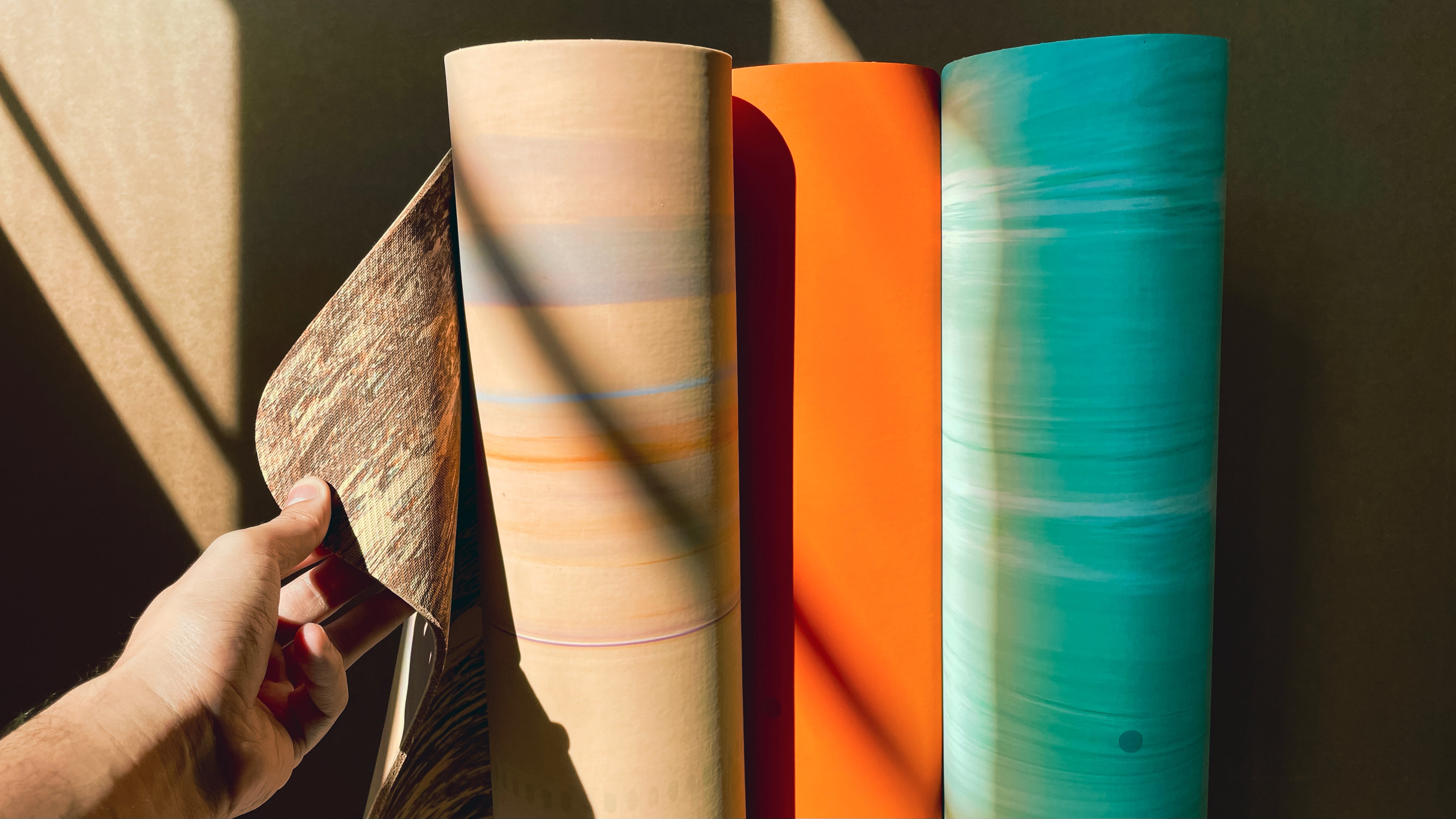 From the plants to your hands!
The First 100% Plant Based Yoga Mat
We believe in a green world! that's why we have developed our WiMat with 100% Plant-Based Materials. No plastics, no PVC, no toxic chemicals!
A Piece of Yoga Art!
One of a Kind!
Your Wimat surface is handmade! This means that every mat is unique and irreplaceable! The mat you receive was specially made for you and you only!
Extra Support!
Thick and Grippy
Your WiMat comes with a thicker surface to protect your joints and knees! Giving you an extra support during your practice and with just the right amount of grip!
Close
Welcome
Please Choose Your Region To Ensure Your Best Shopping Experience.